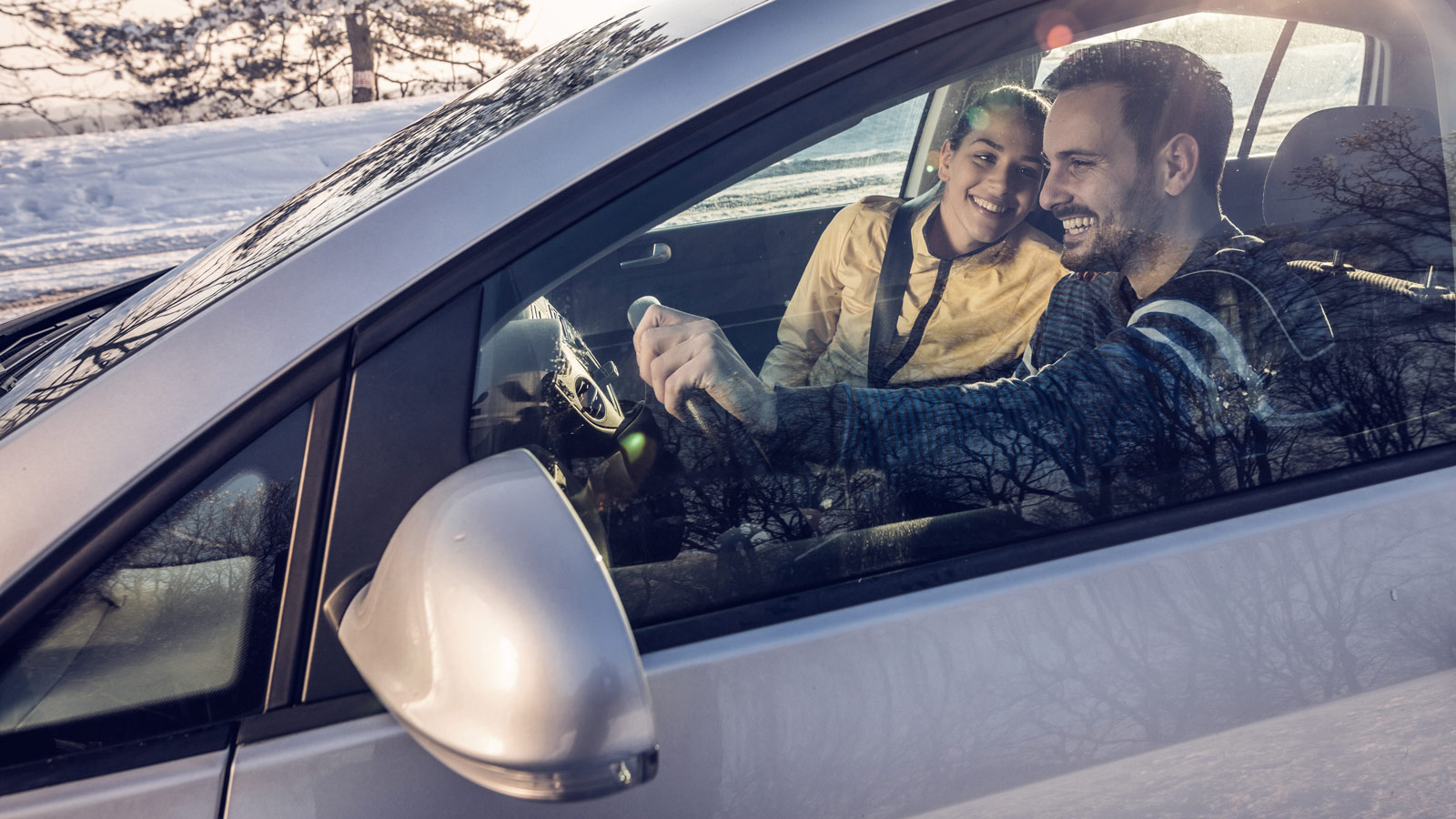 Full Cover Insurance
The competitive Full Cover Insurance can be easily included in your leasing contract.
Comprehensive Full Cover Insurance
The Full Cover Insurance combines the mandatory motor liability insurance with a full Casco insurance. The Casco insurance covers vehicle crashes, elk damage, fire, theft, vandalism, glass damage, legal expenses and a versatile roadside assistance.  In the event of an accident on the road, the Full Cover Insurance also covers accommodation and travel expenses, as well as vehicle towing costs.
The price of the Full Cover Insurance is very competitive, starting at just €47 per month. It can easily be included in your leasing contract. All insurance matters are handled smoothly with the help of your NF Fleet contact person, so you will save a significant amount of time.
Insurance deductible
You can choose between four different levels of deductible amount for your Full Cover Insurance: €250, €500, €1,000 or €1,500. The amount of the deductible correlates with the amount of insurance premium. Choosing a high deductible amount is not always worthwhile. If you drive in city traffic or drive a high number of kilometers per year, we recommend choosing a low deductible amount. It may seem that with a high deductible amount you save a lot of money at first but if you incur damage and end up paying the deductible amount frequently the savings will turn into additional costs in the long term. Windshield reparation is deductible free, whereas the deductible for a windshield change is 500€. Your designated NF Fleet contact person is happy to advise you to choose the best possible deductible amount for your purposes.
Key benefits of Full Cover Insurance
Your leased vehicle always has comprehensive insurance coverage. There will be no surprises in the event of an accident.
Accidents are processed quickly.
No deductible for windscreen repairs.
Time and cost savings in invoice processing as the insurance premium is part of your monthly lease, with all cost items identifiable by vehicle.
The insurance policy is always terminated on the end date of your leasing contract.
In case of an accident, our partner AXA Crawford Solutions ensures impartial service and support
Registering leased vehicles is easy when the owner and insurer of the vehicles are the same. 
Get Full Cover Insurance or ask for more information!
Full Cover Insurance customer service
Our partner for Full Cover Insurance is AXA Crawford Solutions. AXA's customer service provides advice on all matters related to motor insurance, insurance terms and obtaining a Green Card. See the more detailed description and prices of the insurance, as well as the insurance terms and conditions.
Opening hours: Mon–Fri from 8:30 a.m. to 4:30 p.m.
Telephone: 09 2513 7540
Telephone at other times: 0800 9 0909
Email: axa@crawco.fi
Fax: +358 (0)9 2513 7554
AXA-vahingot c/o Crawford & Company
Rantatie Business Park
Hermannin rantatie 8
FI-00580 Helsinki
A crash with a company car?
In the event of an accident, do this. You can submit an accident report OnLine on the InCar website.
Full Cover Insurance