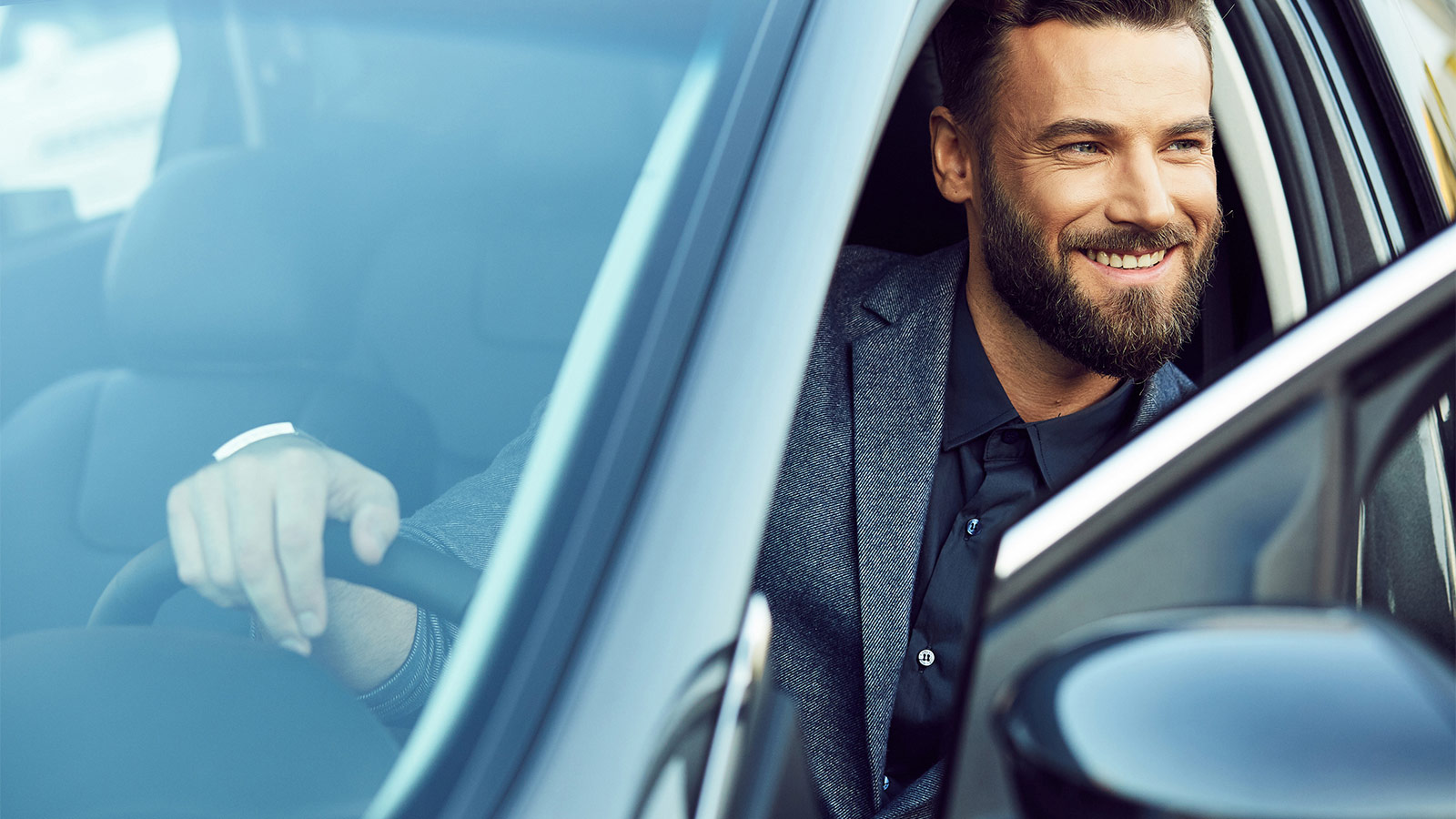 Ordering a new car
A company car is a carefree alternative to acquire a new car without unexpected costs.
If you are considering getting a new car, a company car is an excellent choice. A company car is a carefree alternative to acquire a new car without unexpected costs. Your company car policy determines which car makes and models are available to you. You must also check whether you are entitled to a full or limited company car benefit.
Start the process by contacting your company's fleet manager or car decision maker to find out about your company car policy.

Consider your driving needs and profile, and where and how much you drive. Then you can visit car dealerships to test drive the models that you like. Here are some tips for the test drive:

Traveling companion. Test drive the car together with the people who will be sharing the car with you. Can the whole family travel comfortably, even long distances? Sit on the back seat to check how much leg room there is.
Space. Is the front seat comfortable to sit on? Can you as the driver see well in all directions when reversing or parking? Remember to ensure that the vehicle has enough room for your pets or hobby related equipment.
Emissions. Where do you drive the most, in a city or on highways? What is the car's fuel efficiency on these kinds of trips? The car's CO₂ emissions may have an impact on parking fees in some cities.
Is a hybrid or an electric vehicle an option for you?
The joy of driving. If you enjoy driving or spend a lot of time behind the wheel, think about what driving feels like. Driving can be a pleasure when the car fulfills your wishes and demands. It may even be a positive surprise for you!

Use our calculator to check the amount of your car benefit.

When you have found a car that fits your needs, ask the car dealer to send an offer to your NF Fleet contact person. We will then make a leasing offer and contact you.

After your company has approved the leasing offer, we order the car from the dealer. You will be notified about the order and your car's delivery time electronically, so you will know when your car arrives. NF Fleet has a selection of pre-runner cars to cover for the period between order and delivery of your new car. The pre-runner car does not affect the duration or kilometers on your actual leasing contract.

We will notify you when your car is ready for delivery.

Congratulations on your new company car! Now that you are an NF Fleet company car driver you can enjoy driving without having to worry about the costs of driving. We will remind you when it is time to have your car inspected and also when it is time for you to start thinking about a new car. Your NF Fleet contact person is at your service and will assist you throughout the leasing period.