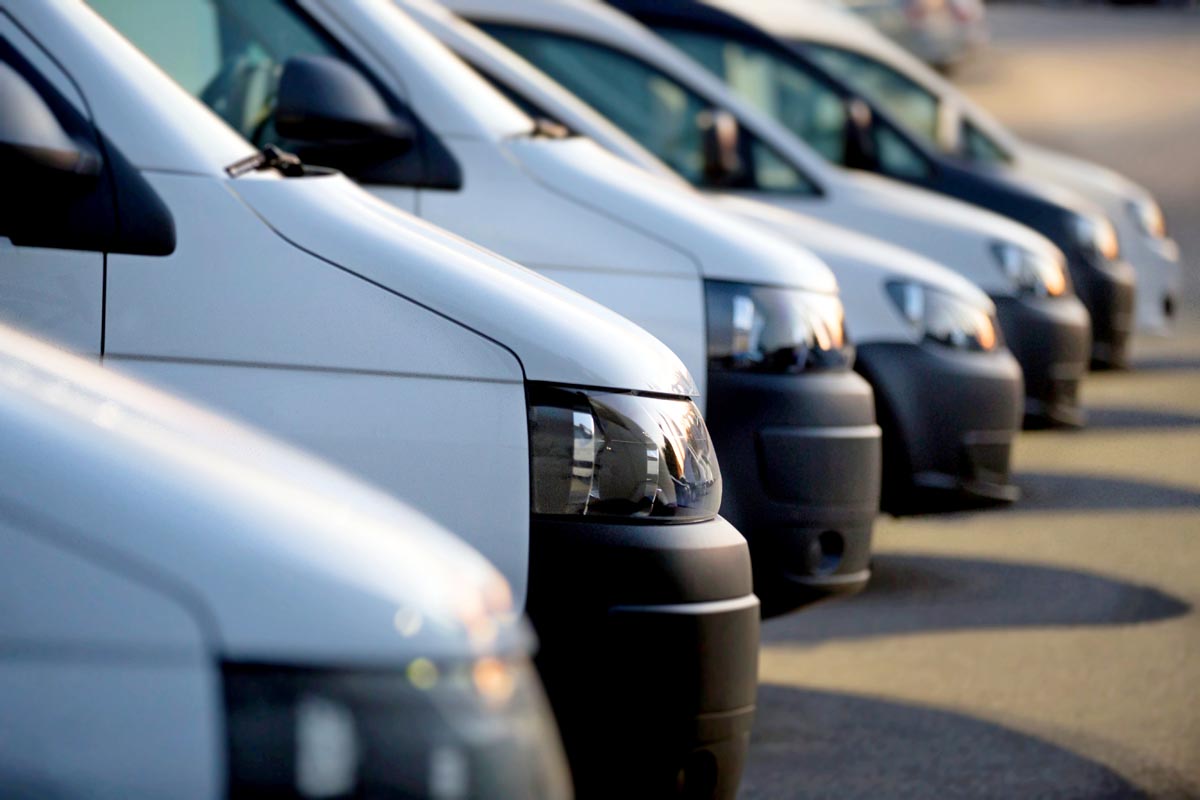 Matrix
A unique concept for customers with a minimum fleet of eight vehicles. With Matrix, you only pay for the kilometers driven.
Unique Matrix
Matrix is a unique solution that we offer as part of our cooperation agreement.  It brings transparency, flexibility and predictability to the leasing contract. With Matrix, you only pay for the kilometers driven. The need for a leasing vehicle may vary considerably over the contract lifetime. In the Matrix model, the leasing contract is signed as usual, with an estimated contract duration and kilometers. An Matrix table is created for each individual vehicle with all the possible leasing rates for all the different contract durations and kilometers. With Matrix, you know the cost of the different alternatives precisely, from the very start of the leasing contract.
If the kilometers driven over the contract lifetime are lower than originally estimated, the unused kilometers are fully credited to your company.  If you see a need to extend the contract kilometers, you can see the new lease rate in the Matrix table. The contract may then be changed during the contract period to reflect the changing needs.  If you wish, you may also leave the balancing until the final invoice. Thanks to Matrix, there will be no surprising excess kilometer charges.  You always know in advance how potential changes will affect your leasing costs. Matrix eliminates all uncertainties and extra costs related to contract changes.
For companies with a minimum fleet of eight vehicles
Matrix is a solution we offer to customers with a leased fleet of eight vehicles at the minimum.
Benefits of Matrix
You only pay for the actual kilometers driven.
Instead of just one leasing rate, you get a selection of 595 alternative rates for a contract period from 12 to 60 months and for kilometers ranging from 10,000 to 180,000
No changes to contract parameters over the contract lifetime; Only the contract duration and kilometers are adjusted if needed and as per your request
Unused kilometers are always credited 100%.
Matrix applies to both contract changes and early termination of a leasing contract. You may use Matrix as a way to terminate a leasing contract prematurely
No need to monitor needs for contact changes. The total cost over the contract lifetime is the same, regardless of whether the balancing takes place during the contract period or at contract end.
No changes in lease rates in the event of changes in e.g. car taxation.
Partner with NF Fleet and take advantage of the unique Matrix!