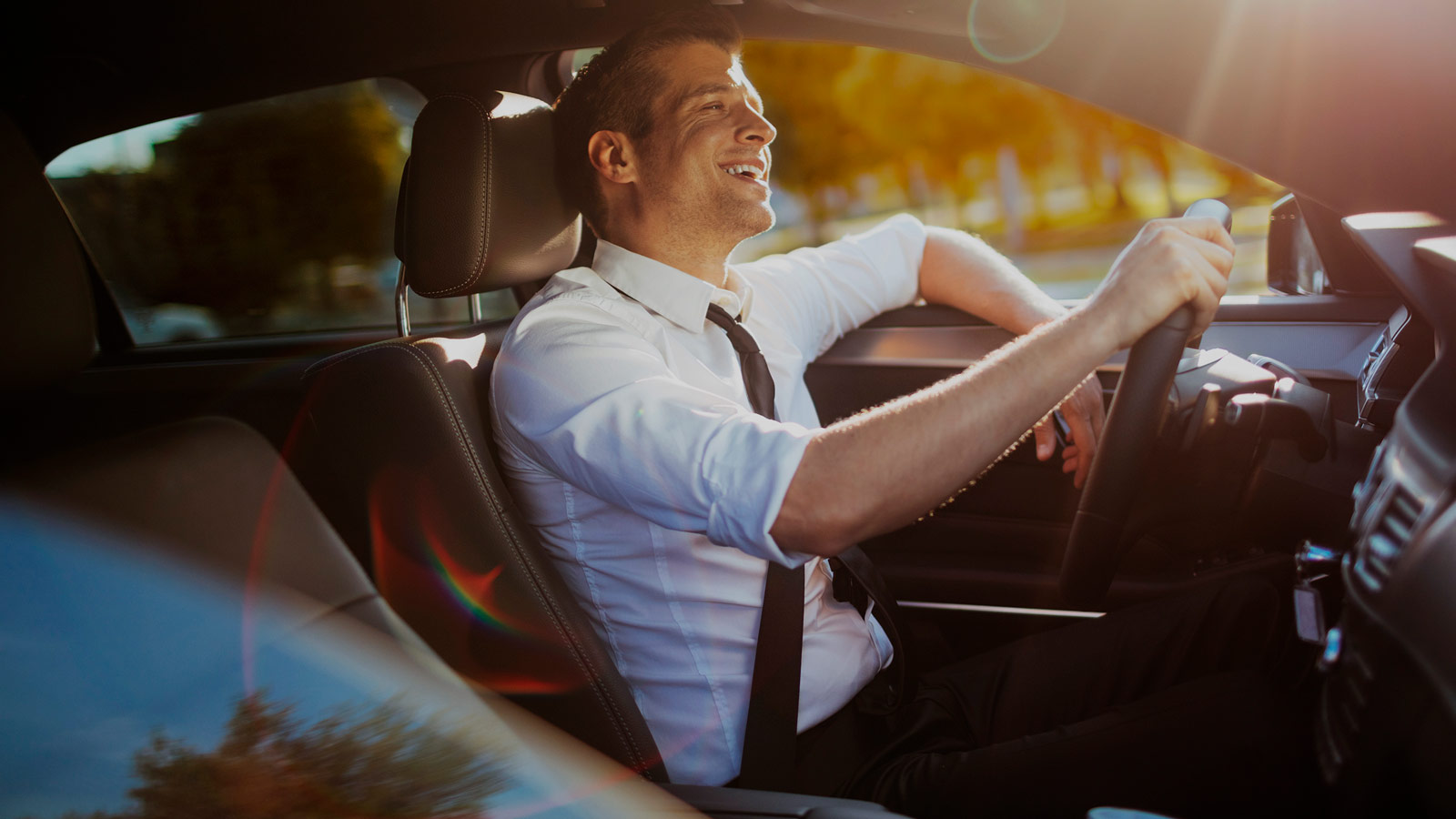 Always near, always on the move
Take a ride with the pioneer! NF Fleet offers you innovative mobility solutions from the leasing of vehicles to carefree driving.
Risk-free mobility services make your everyday life run smoothly
Winds of change are blowing in the field of mobility solutions. More and more companies and private individuals have decided to switch to carefree leased vehicles, leaving behind the risks and burdens of owning a car. Why tie your capital in vehicles any longer when NF Fleet can handle that part for you? In addition to the vehicle itself, the fixed monthly lease includes almost all motoring expenses, from service & maintenance to tires and inspections. NF Fleet's innovative mobility solutions save time, effort and money, providing an opportunity for environmentally friendly leased vehicle use. NF Fleet is a joint venture of Nordea Finance and ALD Automotive, so you have the best possible partner for mobility solutions with a low total cost of ownership.
Wide variety of services
NF Fleet's wide variety of mobility solutions includes economical and safe solutions for the mobility needs of companies of different sizes and from different areas of business. NF Fleet's skilled team helps you adjust the scope of the contract to suit your company's needs, and significant benefits are available for cooperation agreement customers. A wide variety of additional services ensures smooth motoring. NF Fleet also offers carefree mobility solution to private individuals.
High-quality service
NF Fleet is well known for its reliable and flexible customer service. You are always served by a designated contact person, and our customer service team is always ready to help. As an NF Fleet customer, you can focus on your work while your vehicle-related matters are taken care of by our professionals.
Invoicing solution tailored for you
Increase the effiency of your finance administration with e-invoicing.
Efficiency and savings for administration
Our invoicing services reduce your company's finance administration's workload, helping them become more efficient. We offer our cooperation customers the opportunity of e-invoicing with posting done for them. An itemised report divided into different types of expenses can be created for any invoice that goes through us.
E-invoicing
An e-invoice can be balanced with the customer's account scheme, which automatically posts invoices.
Fuel and supplies are charged based on their usage, with up to 60 days interest-free payment
We will send you either car-specific or cost-centre-specific invoices, or one combined invoice.
Electronic signing of agreements
We provide electronic signatures, a service for our customers that speeds up the procurement of vehicles. With electronic signing, documents can be processed quickly and securely.
Legal validity and cost efficiency
The service automatically checks the fundamental factors regarding the signing.
Use of paper decreases
All agreement documents can be managed entirely electronically.
High-quality service
Signom Oy is our partner. Signom identifies the signatory with the TUPAS strong identification method, ensures the jurisdiction via the authority register and confirms document integrity.
How to order the electronic signature service
Ask for more details from your NF Fleet contact person or email us at yritysautot.fi@nffleet.com, and we will be in touch with you.
My Nordea Fleet portal
An easy digital service portal for managing your leasing vehicles.
Decision makers
Reporting tool
More accurate monitoring of your fleet and illustrative graphs. You can download the reports to your computer.
Fleet management tool
Information on the entire fleet and services available to the drivers.
Real-time leasing pricing tool
Defining the vehicles in accordance with the company's car policy.
Drivers
Details of your leasing car
Order or agreement information, fuel purchases, maintenance history and maintenance-related sections
Leasing car configurator
Suitable cars for the company's car policy, comparisons of different makes and a company car procurement proposal for NF Fleet. Final vehicle orders are always approved by the person making the decisions on orders.
Ordering free-of-charge services and maintenance
Pick-up services, new fuel cards or certificates for driving abroad.
Start using My Nordea Fleet
Vehicle decision-maker, get in touch with your NF Fleet contact person when you want to activate the My Nordea Fleet service. You can choose whether to start using the portal with only vehicle management or also for the drivers.