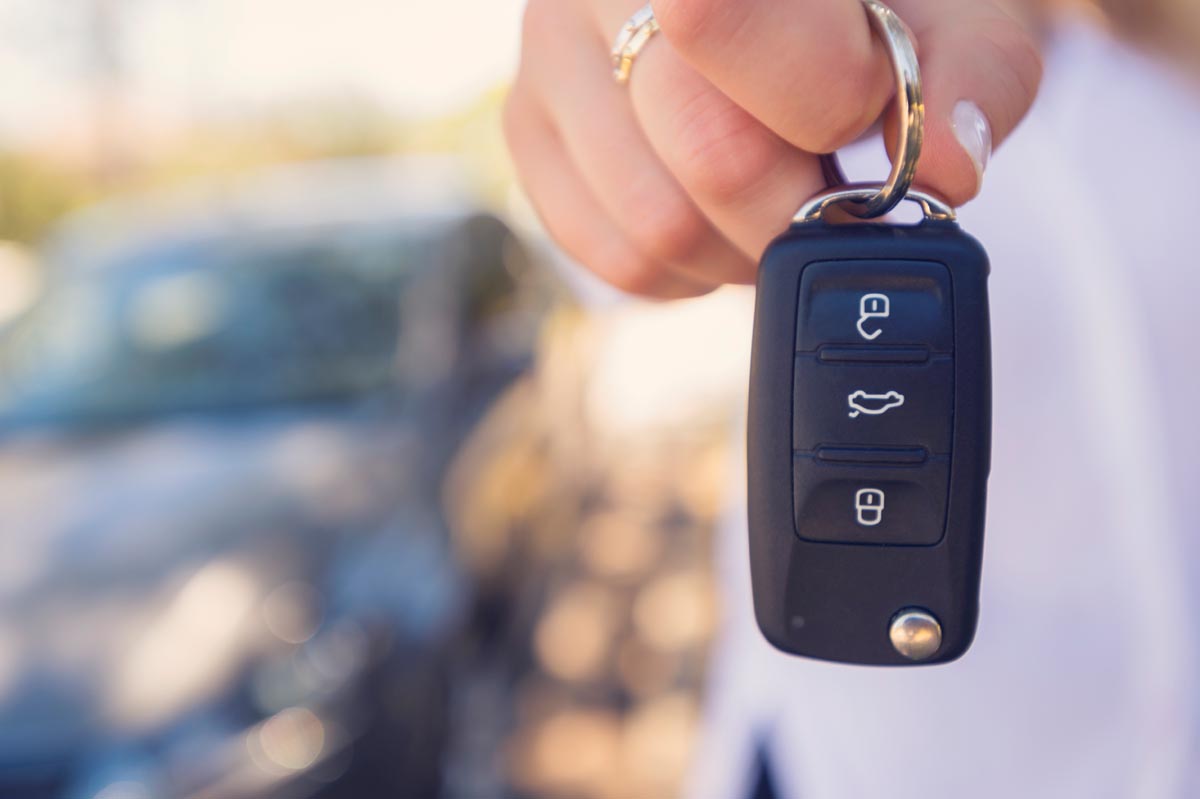 NF Sharing
NF Sharing is a new 100% digital car sharing service.
NF Sharing
NF Sharing is a new mobility service for the employees of a company or the residents of a housing company.  It is a kind of a shared 'car benefit' that increases the sense of community in a practical way and removes the need for every resident of a housing company or every employee of a company to have a car of their own at their disposal.
NF Sharing enables residents of a housing company to give up a car of their own or the second family car in some cases.  For a company, NF Sharing brings cost savings through reduced taxi and car rental costs and kilometer allowances.
NF Sharing is a 100% digital service that is used with the NF Sharing mobile app. The app allows the user to book a car at the time they want, open the car doors and drive the car with the mobile app and without a key.  The customer company or housing company administers the access rights and invites residents or employees to use the service. Any vehicle fault reports and contacting the NF Sharing 24/7 customer support may also be handled via the NF Sharing mobile app.
NF Sharing is available in the Helsinki region only.
The NF Sharing contract includes:
An electric vehicle with a Full Service Leasing contract for the agreed period and kilometers (e.g. 36 months/60,000 km)
The NF Sharing mobile app
Vehicle service & maintenance according to contract kilometers as a pick-up & return service
Tire storage and tire change as a service
Insurance
Vehicle inspection
Customer support 24/7
We are currently piloting the NF Sharing service with the housing companies of Tripla in Helsinki. Residents living in Tripla's YIT homes have access to four electric vehicles supplied by NF Fleet, which they can rent through the NF Sharing mobile app as required.
We are actively collecting feedback from NF Sharing users to further develop the mobility service. We are also expanding the service for business customers to offer a convenient and cost-effective option for companies for the mobility of work teams during working hours. In addition, the service opens up a straightforward path toward environmentally friendly business vehicles.
For business and housing company use
The NF Sharing mobility solution is suitable for companies of all sizes whose staff actively move from place to place during the workday. The benefits of car sharing increase as activity increases, but significant savings are already achieved with 3–5 hours of combined driving.
NF Sharing is also ideal for housing companies, in which case residents pay for the use of the car themselves using the mobile app. NF Sharing enables ecological mobility and strengthens a low-threshold sense of community, based on the principle "my own home – a car shared with my neighbors".
We help you adjust the scope of the NF Sharing contract to suit the size and mobility needs of your company or community.  Electric vehicles and light commercial vehicles may be selected for NF Sharing from NF Fleet's selection of vehicles. 
Why NF Sharing?
A risk-free, cost-effective and environmentally friendly alternative.
A shared car benefit for the employees of a company or the residents of a housing company
Reduced taxi costs and kilometer allowances.
Fewer receipts and travel expense reports.
No capital of the company or community is tied up in vehicles.
NF Fleet carries the residual value risk for the vehicle
A selection of electric vehicles is available
Easy booking & use of the vehicle with the NF Sharing mobile app.
Scheduled maintenance, vehicle inspection, technical repairs and regular wear & tear according to the contract kilometers are included as a pick-up & return service
Tires and seasonal tire changes are included as a pick-up & return service.
Fully comprehensive insurance is included for the leased vehicle.
High-quality service.
24/7 roadside assistance and customer support.